Cracking the Code of Current Technologies - API, SSO, SAML, and Data Analytics (LexisNexis Partner Webinar)
Includes a Live Event on 09/13/2022 at 11:00 AM (CDT)
Register

Non-member - $60
Individual Member - Free!
Student Member - Free!
Retired Member - Free!
The role of the legal information professional continues to evolve, and knowledge of current technologies is critical to professional growth and success. Law librarians are expected to understand and be involved in leveraging and implementing advanced technologies. This professional development webinar will increase your understanding of key technologies currently at play, focusing on SSO/SAML, APIs, data analytics, and visualization.
TARGET AUDIENCE:
Law Librarians and Information Professionals working in Law Firms, Law Schools and Government Institutions
TAKEAWAYS:
Participants will gain an understanding of key technologies used in legal organizations that enhance processes and workflow

Participants will learn about key uses cases for common technologies

Participants will acquire foundational knowledge to converse on these technologies
SPEAKERS:
Ciél DeCastro, LexisNexis
Dave DiCicco, LexisNexis
Carla Rydholm, LexisNexis
COORDINATOR:
AALL BODY OF KNOWLEDGE DOMAINS: Professionalism + Leadership At Every Level, Research + Analysis, Information Management, Teaching + Training, Management + Business Acumen

CANCELLATION AND OTHER POLICIES
No refunds will be given for any purchased live AALL webinar. This applies to non-AALL members only; live AALL webinars are free for AALL members.
All AALL webinars feature live captioning services.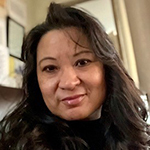 Ciél DeCastro, Global Customer Success Engineer, LexisNexis

DeCastro has been with Lexis for over 21 years and has implemented SAML/SSO for customers since 2017. She is also the lead global customer success engineer for SAML/SSO implementations on a global basis and consults two other engineers on SSO. DeCastro has worked with large law, small law, corporate, government, and law school accounts for SAML/SSO requests and also continues to support Lexis's other suite of products.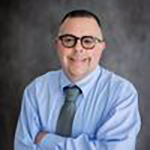 Dave DiCicco, Senior Director Product Management, LexisNexis
DiCicco is a Fastcase 50 Award winner from the Class of 2020. He has worked for LexisNexis for over 20 years, dating back to his last semester at the University of Dayton School of Law, and extending from his early days as a software test engineer to currently working with customers to develop LexisNexis API solutions. DiCicco has led the Lexis® for Microsoft® Office product team since 2010. Meeting with clients to develop user stories and working with LexisNexis tech and sales teams puts him right in the middle of the transformation of APIs as the next generation of research information solutions.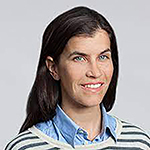 Carla Rydholm, Senior Director of Product Management
As senior director of product management, Rydholm leads Lex Machina's efforts to understand and prioritize bringing legal analytics to new areas of the law and creating new features to delight our users. She previously practiced public interest law with nonprofit advocacy organizations and worked on academic policy projects involving the intersection of law and science. Rydholm earned a JD from Duke University, where she co-founded the Duke Journal for Law & Social Change. She also earned a PhD from Duke in microbial evolution and a BSc from the University of British Columbia.
Key:
Complete
Next
Failed
Available
Locked
Cracking the Code of Current Technologies - API, SSO, SAML, and Data Analytics (LexisNexis Partner Webinar)
09/13/2022 at 11:00 AM (CDT) | 60 minutes
09/13/2022 at 11:00 AM (CDT) | 60 minutes
Submit Your Questions for the Speakers in Advance of the Webinar
1 Question