Demystifying the PACER Services Marketplace, From Docketing to Analytics (Pacer Partner Webinar)
Recorded On: 06/07/2022
Register

Non-member - $60
Individual Member - Free!
Student Member - Free!
Retired Member - Free!
Do you have trouble distinguishing Compulaw from DocketAlarm and CourtLinks? Which set of tools does your firm need, and which are redundant? With dozens of providers solving related, but distinct problems, it can be hard to know what the right path forward is. Your colleagues are here to help! Five law firm leaders will discuss the five major categories of PACER related services (Docketing, Legal Research, Tracking/Alerting, Analytics, and electronic case filing and workflow automation), what problem each category of tools address, and how to evaluate the major players.
TARGET AUDIENCE:
Librarians, Knowledge Management, Docketing & Calendaring Teams, IT Services teams
TAKEAWAYS:
Learn how to create a sensible, cost-effective, and a forward-looking suite of services for your firm
Better understand the five major categories of PACER related services and how to evaluate the best fit for your firm
SPEAKERS:
Jeremy Sullivan, DLA Piper
JoAnn Buss, Sidley Austin LLP
Stephanie Goutos, Gunderson Dettmer
Marshall Voizard, Hughes Hubbard & Reed LLP
COORDINATOR:
MODERATOR:

Bob Ambrogi, Lawyer, Legal Journalist
AALL BODY OF KNOWLEDGE DOMAINS: Research + Analysis, Information Management, Teaching + Training, Marketing + Outreach, Management + Business Acumen

CANCELLATION AND OTHER POLICIES
No refunds will be given for any purchased live AALL webinar. This applies to non-AALL members only; live AALL webinars are free for AALL members.
MODERATOR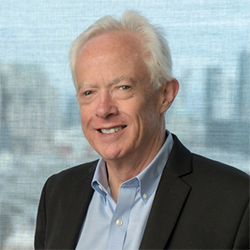 Bob Ambrogi, Lawyer, Legal Journalist
Ambrogi is a lawyer and legal journalist who has been writing and speaking about legal technology, legal practice, and legal ethics for more than two decades. He hosts LawNext, the podcast that features the innovators and entrepreneurs who are driving what's next in law and writes a column on legal technology for Above the Law. Ambrogi is a lawyer who represents news organizations and serves as executive director of the Massachusetts Newspaper Publishers Association, an organization that advocates for the First Amendment and freedom of the press. In 2011, Ambrogi was named to the inaugural Fastcase 50, honoring "the law's smartest, most courageous innovators, techies, visionaries and leaders." In 2017, he received the Yankee Quill award for journalism from the Academy of New England Journalists. The same year, he was honored by the ABA Journal as a Legal Rebels Trailblazer.

SPEAKERS
JoAnn Buss, Former Director of Docketing Services, Sidley Austin LLP

Buss is the former director of Docketing Services at Sidley Austin LLP and was responsible for the litigation court services and docketing function for the firm. She has over 40 years of litigation docketing experience with a focus on electronic court filing in both the State and Federal courts, as well as docketing software implementation. In addition to her 14 years at Sidley, Buss worked at Skadden for 18 years as the managing clerk/docket manager in their Chicago office.
---
Stephanie Goutos, Practice Innovation Attorney, Gunderson Dettmer

In her role at Gunderson Dettmer, Goutos is focused on optimizing client value, driving technology innovation, and supporting the needs of start-up and emerging growth companies. She has significant experience leading technology innovation at law firms and is skilled in promoting change, driving quantifiable results, and supporting an organization's overall objectives. Prior to joining Gunderson Dettmer, Goutos was the manager of innovation and knowledge management at a national law firm with more than 950 attorneys, where she led multiple enterprise deployments and was instrumental in building out the firm's Innovation & Knowledge Management department. Additionally, she has extensive experience with labor & employment class actions. Goutos was the knowledge management attorney for Jackson Lewis' Class Actions & Complex Litigation practice group. In this role, she developed new knowledge-sharing technologies, processes, and solutions; drafted and managed legal resources; and established best practices to enhance the firm's ability to defend class actions. Prior to this role, she was an associate attorney at Jackson Lewis where she focused her labor & employment practice on class and collective actions, including a broad range of federal and state law claims.
---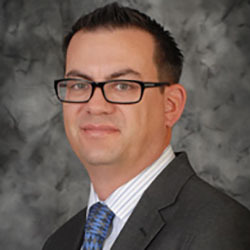 Jeremy Sullivan, Manager of Competitive Intelligence and Analytics, DLA Piper
Sullivan is currently the manager of competitive intelligence and analytics at DLA Piper, based in Sacramento, California, and has over 27 years of experience in research, intelligence and analytics. He has spent the largest portion of his career at DLA Piper and relentlessly pursues to make good attorneys, better.
---
Marshall Voizard, Reference Supervisor, Hughes Hubbard & Reed LLP

Voizard is the reference supervisor at Hughes Hubbard & Reed LLP. He has over 15 years of reference experience at Am Law 100 & 200 firms, providing research services and trainings on all types of legal and business research. Voizard has touched many other parts of library services in his career as well, ranging from product evaluation and acquisition, to planning Fall Associate programs and internal marketing of the library. In 2018 - 2019, he served as president of LLAGNY, the New York chapter of AALL.
Key:
Complete
Next
Failed
Available
Locked
Demystifying the PACER Services Marketplace, From Docketing to Analytics (Pacer Partner Webinar)
06/07/2022 at 2:00 PM (CDT) | Recorded On: 06/07/2022
06/07/2022 at 2:00 PM (CDT) | Recorded On: 06/07/2022