AALL Management Institute
Managing competing priorities in unprecedented times calls for new skills. The AALL Management Institute will be held this year as a virtual event. The institute prepares managers to thrive in uncertainty, confidently navigate conflict, and build commitment to strategic goals, and equips them with managerial leadership practices to impact culture and inspire change. The institute will feature experts in mind science research and management. Learn creative solutions to handle evolving workplace dynamics, exploring topics such as implicit bias, inclusive communication, managing multi-faceted team environments, and more.
Managers (including aspiring managers) will have the opportunity collaborate with colleagues from across the country, learn in a small group setting, and develop techniques that have long term value and impact.
TOPICS:

Management vs. Leadership /Responsibilities of Managers
Managing Remote and Hybrid Workplace Dynamics
Understanding and Transforming Organizational Culture
Training on Implicit Bias
Inclusive Decision-making and Consensus-building
Strategies for Improving Conflict/Constructive Conversations
Professional Development Planning
WHO SHOULD ATTEND: Law librarians and legal information professionals seeking improve management capabilities and skills (including firm, academic, government and other organizations)

SPEAKERS:
Aya Taveras, Perception Institute
Jessica MacFarlane, Perception Institute
Jessica Swenson, University of Wisconsin-Madison, Learning and Talent Development
Maureen Sullivan, Organization development consultant
MEMBER PANELISTS:
David S. Mao, Georgetown University Law Center
Cynthia Brown, Littler Mendelson, P.C.
Joe Lawson, Harris County Law Library
AALL BODY OF KNOWLEDGE DOMAINS: Professionalism + Leadership At Every Level, Management + Business Acumen
REGISTRATION AND CANCELLATION POLICY:
Participation is limited. The virtual management institute will be held online with live facilitated sessions, scenarios, and large and small group breakouts on March 23–24, 2021 from 11:00 a.m. – 4:15 p.m. CDT. There will be optional networking opportunities for institute participants immediately following the sessions.
The early-bird price is $449 for AALL members and $675 for nonmembers through Feb 15. The regular price is $499 for AALL members and $749 for nonmembers through the March 15 registration deadline.

A pre-course survey will be sent to participants in preparation for the diversity and inclusion segments. Students who attend and complete the requirements will receive a course certificate. Institute participation includes but may not be limited to participation in live sessions and online discussion and completion of in-session coursework/assignments/assessments. Attendees will use Zoom to participate in the program.
You may cancel in writing by March15 to elearning@aall.org. You will be refunded your registration fee minus a 15% administrative charge. Cancellation requests received after the deadline will not be eligible for a refund. No-shows will not be eligible for a refund. If you have any questions, please contact AALL Director of Education Celeste R. Smith for more information.
By attending the program, you agree that AALL, its employees, contractors, and volunteers, may photograph, videotape or audiotape you during the program (for access by attendees). Your photo, video, audio, likeness, or image may be used by AALL for promotional or related purposes with no remuneration to you. Attendees are expected to follow the rules outlined in AALL's Meetings and Events Code of Conduct.

Please contact AALL at elearning@aall.org by March 15, 2021 if you would like to request live captioning services.
This continuing professional education opportunity is sponsored by the American Association of Law Libraries in partnership with Thomson Reuters.

AYA TAVERAS
DIRECTOR OF STORY AND REPRESENTATION/PERCEPTION INSTITUTE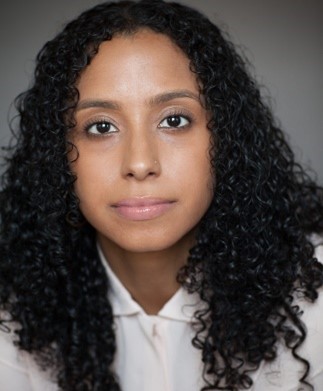 Aya Taveras is the Director of Story and Representation at Perception Institute. Aya develops new program content to support learning and development, and facilitates mind science workshops on implicit bias, identity anxiety, and stereotype threat. She has worked in the public and private sectors, with domestic and international leadership, managers, and staff, facilitating ongoing institutional development as well as individual workshops. She also engages in individual coaching as part of post-workshop support. Aya has also led Perception's work in the media and culture context, developing original on-line content, assessing the efficacy of media campaigns through a mind-science lens, and providing content advice for innovative AI work in the field.
Early in her career, Aya taught 6-8th grade English Language Arts in Brooklyn and Washington Heights, before moving into strategic work in the education equity landscape. Prior to joining Perception, she worked in education advocacy, seeking to elevate the voices of teachers who identify as women of color, and supported program expansion at Girls Who Code.
JESSICA MACFARLANE
SENIOR RESEARCH DIRECTOR/ PERCEPTION INSTITUTE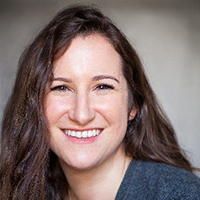 Jessica is the Senior Research Director at Perception Institute, where she conducts original research studies and translates findings on the science of implicit bias, racial anxiety, and stereotype threat. She regularly leads workshops on these concepts with stakeholders in education, criminal justice, social services, health care, and other workplaces.
Jessica's career has focused on using scientific data to promote equity. She has a research background in the fields of psychology, HIV prevention, and harm reduction, and has been published in numerous academic journals. At Perception Institute, Jessica has co-authored reports such as The 'Good Hair' Study: Explicit and Implicit Attitudes Toward Black Women's Hair (Perception Institute, 2017), The Science of Equality in Education: The Impact of Implicit Bias, Racial Anxiety, and Stereotype Threat on Student Outcomes (Perception Institute, 2017), and The Science of Equality, Volume 2: The Effects of Gender Roles, Implicit Bias, and Stereotype Threat on the Lives of Women and Girls (Perception Institute, 2016), and articles including "Our Brains & Difference: Implicit Bias, Racial Anxiety, and Stereotype Threat in Education" (CSEE Quarterly, 2016). Jessica holds a Master of Public Health from Columbia University's Mailman School of Public Health. She earned Bachelor of Arts in Psychology and Spanish from Duke University.
JESSICA SWENSON
EMPLOYEE LEARNING PROGRAMS MANAGER IN LEARNING AND TALENT DEVELOPMENT / UNIVERSITY OF WISCONSIN-MADISON
Jessica is the Employee Learning Programs Manager in Learning and Talent Development at UW–Madison. She's been teaching leadership and professional development courses for 18 years while consulting with and coaching employees, supervisors, and managers on a variety of topics. She now manages a remote team and led the effort to convert the entire portfolio of face-to-face professional development offerings to online formats, maintaining a satisfaction rating greater than 90%. A graduate of UW–Madison, she has facilitated many conference workshops for UW–Madison professional development conferences as well as the Leadership Sun Prairie program. She has served as co-chair for the Leadership @ UW–Madison initiative to bring a common language and understanding of leadership to campus. She has managed Performance Management for a national organization and consults with campus units on how to best write performance objectives, hold continuous feedback conversations, and write effective summative performance reviews to encourage a wholistic performance management culture.
MAUREEN SULLIVAN
ORGANIZATION DEVELOPMENT CONSULTANT / MAUREEN SULLIVAN ASSOCIATES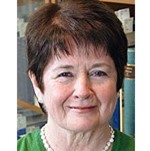 Maureen is an educator and organization development consultant whose practice focuses on the delivery of consulting and training services to libraries and other information organizations. She has extensive experience as a consultant on organization development, strategic planning, management skills development, leadership development, introducing and managing organizational change, organization and work redesign, establishment of staff development and learning programs for today's workplace, revision of position classification and compensation systems, and the identification and development of competencies.
She has presented several programs at AALL conferences and institutes, including AALL's Management Institute. Maureen has served as a consultant to libraries including Vermont Law School, Harvard Law School, the University of Connecticut Law School, Georgetown University Law School, and the Boston College Law School. She serves as faculty for the annual Harvard Leadership Institute for Academic Librarians (LIAL) and is a professor of practice in the new Ph.D./Managerial Leadership in the Information Professions program at the Simmons College Graduate School of Library and Information Science. She received her MLS degree from the University of Maryland.
DAVID MAO
ASSOCIATE VICE PRESIDENT FOR ADMINISTRATION AND CHIEF OPERATING OFFICER / GEORGETOWN UNIVERSITY LAW CENTER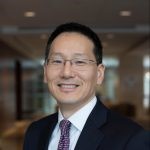 David S. Mao has been Associate Vice President for Administration and Chief Operating Officer at Georgetown University Law Center since February 2017. In that capacity he has oversight for the administrative and strategic decisions related to Law Center operations. David joined Georgetown Law after 11 years at the Library of Congress, where he served in roles including Law Librarian of Congress, Deputy Librarian of Congress, and Acting Librarian of Congress between the terms of James Billington and Carla Hayden. An AALL member for many years, he has held a variety of leadership positions including Treasurer and member of the Executive Board.
CYNTHIA BROWN
SENIOR DIRECTOR OF RESEARCH SERVICES / LITTLER MENDELSON P.C.
Cynthia Brown is the Senior Director of Research Services and leads a team of research librarians, assistant librarians and interns to provide the firm's lawyers and clients with the research resources they need to succeed.
Cynthia is part of the firm's knowledge management leadership team and is involved daily in the Knowledge Management Department's efforts to develop innovative systems, procedures and workflows. She reports directly to the firm's Chief Knowledge Officer. She manages and creates roadmaps for the collection of critical data, sifting of data for relevance and preparing that data to be pushed out to the right people at the right time. She also oversees all of the firm's research-vendor relationships, utilizes analytics to determine which tools are needed to maintain the relationships and gathers important data for negotiations. In addition, Cynthia investigates new research and technology tools to ensure that the firm has cutting-edge resources.
JOSEPH D. LAWSON
DEPUTY DIRECTOR / HARRIS COUNTY LAW LIBRARY
Joe Lawson focuses on removing barriers to legal information for everyone involved in the legal system. He works with community partners, including courts, bar associations, and legal aid organizations, to expand access to information for self-represented litigants and the local legal community. To fulfill the Law Library's public education mission, Lawson works with area universities and government internship programs to create new learning opportunities for law, paralegal, and criminal justice students.
He also led the initiative to create the Law Library's Legal Tech Institute, which offers a collection of free, public classes designed to help self-represented litigants and small firm attorneys learn the tech they need to access and use digital legal information.
Key:
Complete
Next
Failed
Available
Locked
This continuing professional education opportunity is sponsored by the American Association of Law Libraries in partnership with Thomson Reuters.
Contact Celeste R. Smith, AALL director of education, via email or 312.205.8032 for more information