AALL Executive Leadership Institute
ENHANCE YOUR LEADERSHIP SKILLS
The role of executive and director-level professionals continues to evolve and expand rapidly. Whether you are in a law school, law firm, or government law library, the AALL Executive Leadership Institute will take your professional development to the next level. Expand your skills and participate in open, dynamic, and strategic conversations on a wide range of topics. Join a network of directors to learn about inclusive leadership strategies and approaches to increase your leadership and soft skills. Experts from across the legal spectrum will discuss leading through uncertainty, managing unexpected change, and what it takes to lead in today's environment.

TOPICS:

Leadership and Inclusive Communication
From Unconscious Bias to Conscious inclusion
Collaboration and Leadership in Legal Information Services
Leadership Across the Legal Spectrum
Driving Change During Transitional Times
Leadership Transitions and Looking to the Future
Leading Well and Avoiding Burnout
WHO SHOULD ATTEND:
Directors and interim-director level professionals are invited to register. Contact us at prof-edu@aall.org with questions.


SPEAKERS:
Femi Cadmus, Yale University
Mary Davis, University of Kentucky
Stephen Dempsey, Sidley Austin LLP
Darby Dickerson, Southwestern University
Greg Lambert, Jackson Walker, LLP
Daisy Lovelace, Duke University - Fuqua School of Business
Judge Scott Schlegel, 24th Judicial District Court
Meredith Williams-Range, Shearman & Sterling LLC
Carissa Vogel, University of Iowa College of Law
Michelle Wu, (Retired) Georgetown University Law Center
AALL BODY OF KNOWLEDGE DOMAINS: Professionalism + Leadership At Every Level, Management + Business Acumen

REGISTRATION AND CANCELLATION POLICY:
Participation is limited for this event. The AALL Executive Leadership Institute will be held online with live facilitated sessions, and large and small group sessions on July 28 from 1:00 p.m. to 4:30 p.m. CDT and on July 29 from 10:30 a.m. to 4:30 p.m. CDT. The sessions will not be recorded.
The early-bird price is $349 for AALL members (through July 9) the regular price is $399 (through July 14). The early-bird price is $523 for nonmembers (through July 9) and the regular price is $598 for nonmembers (through the July 14).
You may cancel in writing by July 9 to elearning@aall.org. You will be refunded your registration fee minus a 15% administrative charge. Cancellation requests received after the deadline will not be eligible for a refund. No-shows will not be eligible for a refund. If you have any questions, please contact AALL Director of Education Celeste R. Smith for more information.
By attending the program, you agree that AALL, its employees, contractors, and volunteers, may photograph, videotape or audiotape you during the program (for access by attendees). Your photo, video, audio, likeness, or image may be used by AALL for promotional or related purposes with no remuneration to you. Attendees are expected to follow the rules outlined in AALL's Meetings and Events Code of Conduct.
Please contact AALL at elearning@aall.org by July 9, 2021 to request live captioning services.
FEMI CADMUS
LAW LIBRARIAN & PROFESSOR OF LAW, YALE LAW SCHOOL
Cadmus's research focus, publications, and presentations cover topics such as law and technology, the evolving role of the modern-day law library, open access to legal information, and law library management and administration. Most recently, she was the Archibald C. and Frances Fulk Rufty Distinguished Research Professor of Law and Director of the J. Michael Goodson Library at Duke University. She was previously the Edward Cornell Law Librarian at Cornell University and held roles at the law libraries of Scalia Law School, George Mason University, and the University of Oklahoma. She serves on several legal information advisory boards, and is active in library associations, including AALL, where she served as president from 2018-2019.
---
MARY J. DAVIS
DEAN OF THE UNIVERSITY OF KENTUCKY DAVID ROSENBERG COLLEGE OF LAW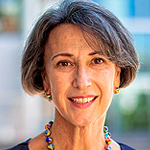 Davis has been on the UK Law faculty since 1991. She joined the faculty after six years of a products liability litigation defense practice for the law firms of Womble, Carlyle, Sandridge & Rice in Winston-Salem, North Carolina and McGuire, Woods, Battle, & Boothe in Richmond, Virginia. Her experience, which involved management of nationwide litigation, has informed her scholarship in the field of products liability.
---
STEPHEN DEMPSEY
DIRECTOR OF ADMINISTRATION, SIDLEY AUSTIN LLP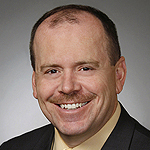 Dempsey has been a legal administrator for 26 years. He is currently the director of administration for the Washington, DC, Dallas, and Houston offices of Sidley Austin LLP. He also oversees the library and research functions for the firm. In that role, he guided the centralization of the global library operations and the complete reorganization of the outsourcing functions at Sidley. He has been active in the Association of Legal Administrators (ALA) and was president of the Capital Chapter and served on the national board of directors. He is trustee of the College of Law Practice Management (COLPM) and has worked as a change agent and transition leader throughout his career.
---
DARBY DICKERSON
DEAN/PROFESSOR OF LAW SOUTHWESTERN UNIVERSITY LAW SCHOOL
Dickerson's five-year term as dean officially began on July 1, 2021. She has extensive experience in leadership, teaching, scholarship, community service, and philanthropy. Within the higher-ed community, she is known for revolutionizing legal writing. A nationally known leader in legal education, Dickerson is the Immediate Past President of the Association of American Law Schools. She is an elected member of the American Law Institute, a past president and current board member of Scribes—The American Society of Legal Writers, and a former director of the Association of Legal Writing Directors (ALWD). Since joining the academy in 1985, Dickerson has taught legal writing, pretrial practice, and election law and has directed legal writing, externship, journal, and advocacy programs. She writes in the areas of legal citation and legal/higher education.
---
GREG LAMBERT
CHIEF KNOWLEDGE SERVICES OFFICER, JACKSON WALKER LLP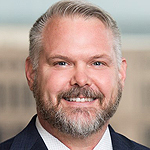 As chief knowledge services officer, Lambert oversees operations for the library, research, RFPs, and conflicts & intake departments. He served as AALL President from 2017-2018, and is known as an advocate for law librarians and legal information professionals. Lambert is a founder of the 3 Geeks and a Law Blog, and writes extensively on the topics of law librarianship, competitive intelligence, knowledge management, and the roles on the administrative side of large law firms. He also co-hosts The Geek In Review podcast with Marlene Gebauer.
---
DR. DAISY LOVELACE
ASSOCIATE PROFESSOR OF THE PRACTICE AT DUKE UNIVERSITY FUQUA SCHOOL OF BUSINESS
Lovelace teaches leadership and communication courses in the daytime MBA program at Duke. Her professional interests include leadership, inclusive excellence, interpersonal communication, crisis management, persuasion, and influence. Lovelace is also a corporate consultant and executive coach. In addition to live instruction, she teaches short courses on the LinkedIn Learning platform. In addition to teaching at Duke, she has held faculty posts at the Kelley School of Business at Indiana University-Bloomington, Princeton University, Sungkyunkwan University in Seoul, Korea, the Kenan-Flagler Business School at University of North Carolina-Chapel Hill, and the McIntire School of Commerce at the University of Virginia.
---
JUDGE SCOTT SCHLEGEL
24TH JUDICIAL DISTRICT COURT
Judge Schlegel, who serves as chair of the Louisiana Supreme Court Technology Commission, was recognized by the American Bar Association (ABA) as a 2021 Legal Rebel. The designation was given to 10 individuals in the legal profession who help to bring about change in the judicial system by establishing a blueprint for courts to better serve the general public.
---
MEREDITH WILLIAMS-RANGE
SHEARMAN & STERLING LLP
Williams-Range oversees and coordinates global strategy in master data management, conflicts, governance, new business intake, records, legal project management, knowledge management, research services, and more. She also oversees many of the firm's resources that allow Shearman to partner with clients and deliver cutting-edge legal technology. She is widely recognized as a leading authority in innovation, legal tech, and the practice of law changes, and is a frequent presenter and author. In addition, Williams-Range is a Past President of the Board of Directors for the International Legal Technology Association.
---
CARISSA VOGEL
DIRECTOR OF THE LAW LIBRARY & PROFESSOR OF INSTRUCTION AT THE UNIVERSITY OF IOWA COLLEGE OF LAW
Vogel started her position at Iowa in July 2020, becoming the first law librarian and faculty member to oversee the law library in more than three decades. Prior to joining the Iowa Law community, she was the associate dean for library services, director of the Law Library, and professor of legal research at the Dr. Lillian and Dr. Rebecca Chutick Law Library at the Cardozo School of Law. Before her departure, the Cardozo Law faculty awarded her the Monrad Paulsen Award for devoted service to the institution. She has been a member of AALL and various regional law library associations since 2008.
---
MICHELLE WU
FORMER ASSOCIATE DEAN FOR LIBRARY SERVICES & PROFESSOR OF LAW AT THE GEORGETOWN UNIVERSITY LAW CENTER
Before retirement, Michelle M. Wu was the associate dean for library services and professor of law at the Georgetown University Law Center. She has over 25 years of experi­ence in law schools, not only in law libraries but also in other law school decanal positions (academic affairs, administration & finance, human resources). She has taught copyright, copyright licensing, and advanced legal research, and speaks regularly at library conferences. She has authored and edited publications on copyright, library management, and leadership, and has provided regional and national leadership training for prospective/new law library directors and law school associate deans
---
SANGEETA LAURA BIAGI, PH.D.
WELLNESS COACH, YOGA TEACHER, WRITER AND EDUCATOR
Sangeeta Laura Biagi, Ph.D. is a Wellness Coach, Yoga Teacher, writer and educator. She is the founder of Soul Sound Academy, a center for the study and research of contemplative practices for personal and social change. Her work as a coach focuses on empowering people's voices, both as practice and metaphor. After earning a Ph.D. from the Department of Performance Studies at New York University, she served as a multicultural faculty at Vassar College and New York University in New York and The Theatre School at DePaul University in Chicago where, in 2020, she was awarded the university's Excellence in Teaching Award. Her TEDx Talk, Reimagine Failure: Breathe, Belong, Believe, is a reflection on the power of one's mind to choose a positive attitude in life, and the short film, THE GIRL INSIDE, documents Dr. Biagi's academic work at Cook County Jail in Chicago (CCDOC). Dr. Biagi currently lives in Tuscany, Italy, where she offers online yoga and coaching sessions, and works as a wellness tour guide in Florence and Siena.
Key:
Complete
Next
Failed
Available
Locked
This continuing professional education opportunity is sponsored by the American Association of Law Libraries in partnership with Thomson Reuters.
Contact Celeste R. Smith, AALL director of education, via email or 312.205.8032 for more information