AALL Innovation Bootcamp
Includes a Live Event on 05/06/2021 at 1:00 PM (CDT)
Register

Non-member - $675
Individual Member - $449
Student Member - $449
Retired Member - $449
Put Your Ideas Into Action

The AALL Innovation Bootcamp is designed specifically for legal information professionals to engage in new ways of thinking to solve problems and learn real-world examples of how to assess, design, and execute solutions. You'll also learn how to cultivate partnerships, add value using proven processes to build support for your ideas, and foster a culture of innovation.
Whether you're early in your career and ready to give your solutions wings or a decision maker committed to maximizing the talents of your team, you'll want to join us May 6-7, 2021 for this 1.5-day virtual event.

LEARN HOW TO:

Identify areas or projects for improvement
Employ design concepts core to innovation practices
Use a service design methodology tailored to your library
Pitch your ideas and solutions to supporters and stakeholders
Navigate risks and challenges to project implementation
Network with proactive problem solvers
Build internal and external partnerships
Promote ingenuity and cooperation in your workplace
WHO SHOULD ATTEND: Legal information professionals, law librarians in every setting and type of library, professionals looking for a new approach to problem solving.


SPEAKERS:
Keynote: Michele DeStefano, University of Miami School of Law & LawWithoutWalls
Facilitator: Steven J. Bell, Temple University
Corey Ouellette, Thomson Reuters Labs
Sonja Ebron, Courtroom5
Debra Slone, Courtroom5
MEMBER PANELISTS:
Andre Davison, Orrick LLP
Ryan D. Metheny, LA Law Library
Allison C. Reeve Davis, Littler Mendelson, P.C.
Jennifer Wondracek, Capital University Law School
AALL BODY OF KNOWLEDGE DOMAINS: Professionalism + Leadership At Every Level, Management + Business Acumen

REGISTRATION AND CANCELLATION POLICY:
Participation is limited for this event. The Innovation Bootcamp will be held online with live facilitated sessions, scenarios, and large and small group breakouts on May 6 from 1:00 p.m. to 4:00 p.m. CDT and on May 7 from 10:30 a.m. to 4:30 p.m. CDT. There will be optional networking opportunities for participants at the end of each day.
The early-bird price is $399 for AALL members and $598 for nonmembers through April 15. The regular price is $449 for AALL members and $675 for nonmembers through the April 23. Those who attend and complete the requirements will receive a course certificate. Participation includes but may not be limited to: participation in live sessions and online discussion and completion of in-session coursework/assignments, etc.
You may cancel in writing by April 23 to elearning@aall.org. You will be refunded your registration fee minus a 15% administrative charge. Cancellation requests received after the deadline will not be eligible for a refund. No-shows will not be eligible for a refund. If you have any questions, please contact AALL Director of Education Celeste R. Smith for more information.
By attending the program, you agree that AALL, its employees, contractors, and volunteers, may photograph, videotape or audiotape you during the program (for access by attendees). Your photo, video, audio, likeness, or image may be used by AALL for promotional or related purposes with no remuneration to you. Attendees are expected to follow the rules outlined in AALL's Meetings and Events Code of Conduct.
Please contact AALL at elearning@aall.org by April 23, 2021 to request live captioning services.
KEYNOTE: MICHELE DESTEFANO
Understanding the Legal Mind: Leveraging Change with a Culture of Creativity, Collaboration, and Innovation
Recognized by the ABA as a Legal Rebel and by the Financial Times Innovative Lawyers (North America) as one of the top 20 most innovative lawyers, Michele DeStefano is a professor of law at the University of Miami and affiliated faculty at Harvard Law School's Executive Education Program and at IE School of Law. She is the founder of LawWithoutWalls, a multi-disciplinary, international think tank of more than 2,000 lawyers, business professionals, entrepreneurs, and law and business students who collaborate to hone new skillsets and create innovations at the intersection of law, business, and technology. Recently, Michele helped co-create and spearhead the development of the Digital Legal Exchange, a nonprofit designed to inspire general counsel and their teams to become digital leaders in their businesses to drive commercial value. Michele researches, writes, and speaks about creative problem solving, collaboration, culture change, and innovation in law. Her latest books include Legal Upheaval: A Guide to Creativity, Collaboration, and Innovation in Law and New Suits: Appetite for Disruption.
---
FACILITATOR: STEVEN J. BELL
Design Thinking for Library Innovation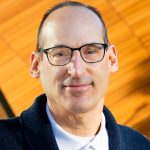 Steven J. Bell, Ed.D., is the associate university librarian for research and instructional services at Temple University. He writes and speaks about academic librarianship, change readiness, educational technology, design thinking and user experience. An early adopter of the value of design thinking, Steven has published and presented extensively on the topic and delivered design thinking workshops to dozens of library associations. He co-authored Academic Librarianship by Design in 2007, the first book to introduce design thinking to library practitioners. He currently teaches design thinking to MLIS students at the San Jose State University iSchool. Steven has keynoted over 50 professional physical and virtual conferences. In addition to numerous published articles, he is author/editor of the book Learning from Crucible Moments: Lessons in Crisis Leadership. He authored two columns for Library Journal, "From the Bell Tower" and "Leading From the Library" from 2009 to 2019. For additional information about Steven or links to his projects, visit http://stevenbell.info.
---
COREY OUELLETTE
Transforming Knowledge Work: Applying the Innovation Pipeline to Your Practice
Corey Ouellette is a data experience developer and lead designer at Thomson Reuters Labs. As a data experience developer, Corey's goal is to surface and visualize the stories and information embedded within data. To bring data to life, Corey leverages the skillsets of a designer, a researcher, a web developer, and a data engineer. Prior to Thomson Reuters Labs, Corey taught internet marketing at Conestoga College and worked as a web design and web development consultant at PMG Intelligence. Beyond that, he also helped launch and provide the growth strategy for one of Canada's largest online research panels, Qbord.



---
SONJA EBRON, CO-FOUNDER & CEO and DEBRA SLONE, CO-FOUNDER & CHIEF PRODUCT OFFICER / COURTROOM5
Innovations in A2J Technology
| | |
| --- | --- |
| Sonja Ebron is a PhD electrical engineer and former college professor with a background in utilities and artificial intelligence. She serves on the Legal Services Corporation's Leaders Council and has represented herself in court for many years. As Courtroom5's CEO, Sonja has made it her personal mission to empower people to represent themselves effectively in court. | Debra Slone is a PhD librarian and former library school professor. She has spent her life studying the ways people gather information and making disparate bits of knowledge easy to understand and utilize. Debra has represented herself in multiple civil cases. These experiences make her hyper-aware of the relationship between legal knowledge and access to justice. |
---
ANDRE DAVISON, RYAN D. METHENY, ALLISON C. REEVE DAVIS, & JENNIFER WONDRACEK
Showcasing Innovators within AALL
Hear first-hand from your colleagues as they discuss their experiences with stakeholder management, project and process innovation, and freedom to fail.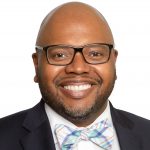 Andre Davison is the research & information services operations implementation manager at Orrick LLP, and an accomplished knowledge and information services professional with 25+ years of experience in the legal and corporate sectors. He was the Audience Choice Winner of the 2019 AALL Innovation Tournament. In 2020, Andre was named a winner of the Fastcase 50 award, which honors the law's smartest, most courageous innovators, techies, visionaries, & leaders. Andre has also received notable recognition in the Texas Bar Blog as a leading Texas law librarian and legal technologist. Andre has held leadership roles in the Houston Area Law Librarians, AALL's New Product Award Jury Committee, the Black Law Librarians Special Interest Section (SIS), and AALL's Private Law Librarians and Information Professionals SIS. Andre has a Bachelor of Business Administration in Marketing from the University of Houston and received his M.L.I.S. in Information Systems from the University of North Texas and a graduate certificate in Digital Content Management.
---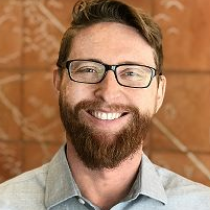 Ryan Metheny is managing librarian, legal education, at LA Law Library, where he develops and oversees educational programming for attorneys, professionals, and self-represented litigants. He also oversees the library's Members Program for attorneys, leading the program's 2014 revamp, provides legal research assistance to the public, and supervises the library's law student interns. He is the author of several articles and chapters, including "Improving Lives by Building Social Capital: A New Way to Frame the Work of Law Libraries," Law Library Journal Vol. 109:4 [2017-28] (winner, Dr. Joel Fishman Professional Publication Award), and a chapter on library programming in Introduction to Law Librarianship (forthcoming). Ryan is a graduate of the University of Washington MLIS-Law Librarianship program, and UCLA School of Law.
---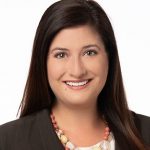 Allison C. Reeve Davis is the library manager at Littler Mendelson, P.C. She supports teams through large, technology-based projects, and inspires colleagues to see innovation in everyday ideas and solutions. In her current position she challenges perceived conceptions of libraries, and leads Littler's Knowledge Desk in innovative, knowledge-based projects to align the firm with client demands and the evolving legal market. The Knowledge Desk has implemented creative ways to connect attorneys with resources in virtual environments and reimagined library services with proprietary databases and tracking tools to monitor and analyze the impact of COVID-19 related litigation and legislation. Allison received the AALL Emerging Leader Award in 2018 and the Judge's Choice award at AALL's Innovation Tournament in 2019. She has served on boards and various committees in Mid-American Association of Law Libraries and Private Law Libraries and Information Professionals Special Interest Section.
---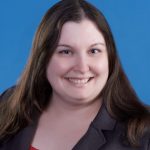 Jennifer Wondracek is the director of the law library and professor of legal research and writing at Capital University Law School. She previously served as the director of legal educational technology for UNT Dallas, where she developed a technology competency requirement for their J.D. program. In January 2021, she was selected as an ABA LTRC Women of Legal Tech honoree, and she was the Audience Choice Winner of AALL's 2017 Innovation Tournament. Jennifer has presented at numerous conferences and CLEs throughout her career such as the ABA Techshow, the CALI Conference, and at the Texas Bar Association. She holds a J.D. from University of North Carolina School of Law and an M.L.I.S. from University of Wisconsin-Milwaukee.
Key:
Complete
Next
Failed
Available
Locked
AALL Innovation Bootcamp: Day 1
05/06/2021 at 1:00 PM (CDT) | 210 minutes
05/06/2021 at 1:00 PM (CDT) | 210 minutes
AALL Innovation Bootcamp: Day 2
05/07/2021 at 10:30 AM (CDT) | 450 minutes
05/07/2021 at 10:30 AM (CDT) | 450 minutes
AALL Innovation Bootcamp Survey
7 Questions
This continuing professional education opportunity is sponsored by the American Association of Law Libraries in partnership with Thomson Reuters.
Contact Celeste R. Smith, AALL director of education, via email or 312.205.8032 for more information